Instructions for living a life:
Pay attention.
Be astonished.
Tell about it.
- Mary Oliver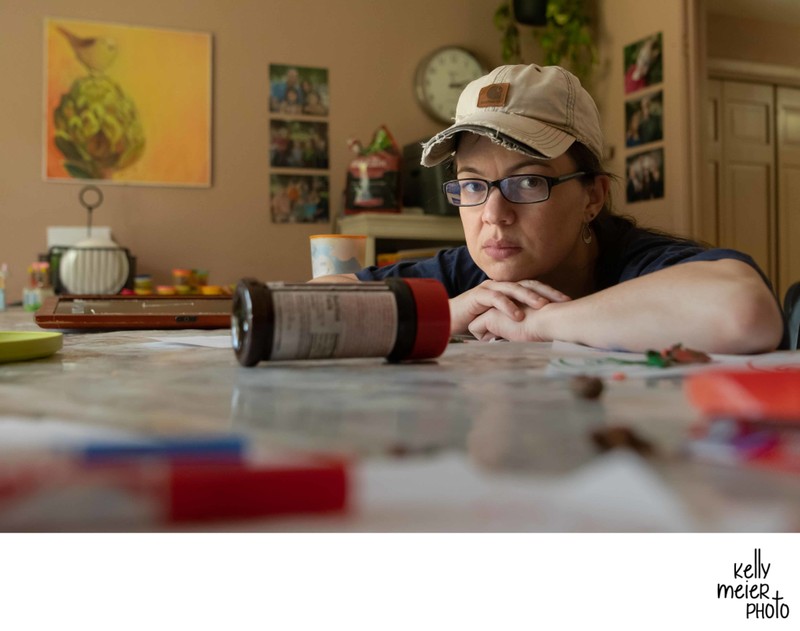 my work
I don't pose anybody or set anything up, I just shoot what I see, the way I see it - real life, just as it comes. Mostly my own family living our everyday - the warm-fuzzy, the whiny-fussy, the silly, the muddy, the sleep-deprived, the joyful, and all of the many overlaps between them. I shoot every single day, and 90% of the time it's all in my home.
I tend to focus my lens on childhood milestones, personality traits, the ups and downs of family relationships, and the mundane tedium of each season of life. I seek to strengthen relationships with my photographs, and I yearn for every unique soul to feel known and valued, just as they are.
And then I shoot nature when I need a break from my people.
me
John Mayer's live jams, ska music, and the color orange make me ridiculously happy.
I'm an empathizer, a unifier of groups, and a devout encourager (enneagram type 9, through and through).
My drink of choice is unsweet tea, lightly spiked with Long Island iced tea, and usually consumed while cooking ridiculous quantities of really good food. My chili recipe is scaled to make five gallons of chili. Really.
I am, at my truest core, an obsessive student. A forever student. A student of photography, and a student of people. Learning is when I feel most invigorated and alive - it is my soul's oxygen. And photography is a subject whose depth defies mastery, and promises endless chase.


my people
Been married almost half my life to my well-matched and well-balanced husband. We own a local IT services company, which he runs and for which, as often as I can, I bake lots of desserts to treat our team.
We have a passel of kids, all still at home. I homeschool some of them, and I use photography to help me love them all better. My house is never empty, rarely quiet, and my walls are overfull of huge photos of our life.


contact
Kelly Meier
Temple, TX
Facebook


// let's be friends

Instagram


// pretty photos